Gardermoen International Baptist Fellowship
- received into the Norwegian Baptist Union!
Tuesday the 11th of July, 2006, was a day of celebration for our congregation!
A journey of a thousand miles begins with a single step. After a number of important steps in our process of establishing a Baptist congregation in Jessheim, we were officially received into the Norwegian Baptist Union during the summer congress.
Our inclusion within the union was affirmed through the warm applause and enthusiasm of the delegates sent from congregations throughout the union.
In addition, the delegates from Gardermoen International Baptist Fellowship were blessed in prayer by the collective Baptist community.
This occasion was an important landmark for our congregation. The dedication of our congregation in March can be seen as the first turning of the shovel in the beginning of a building project. The inclusion of our congregation within the Norwegian Baptist Union can be seen as the laying of our cornerstone. A cornerstorne is the reference point for all building construction. It establishes the building on a firm level foundation, and marks its placement in the landscape. Our only true foundation is Jesus Christ as our saviour. At the same time we have established our identity within the Christian church landscape as a Baptist faith community.
It is our prayer that this will mark the beginning of a building process that will bless and transform the lives of people in our local area.
From Church Plant Project to Church!
Sunday the 5th of March, 2006 marked the establishment of our fellowship as a church within the Norwegian Baptist Union.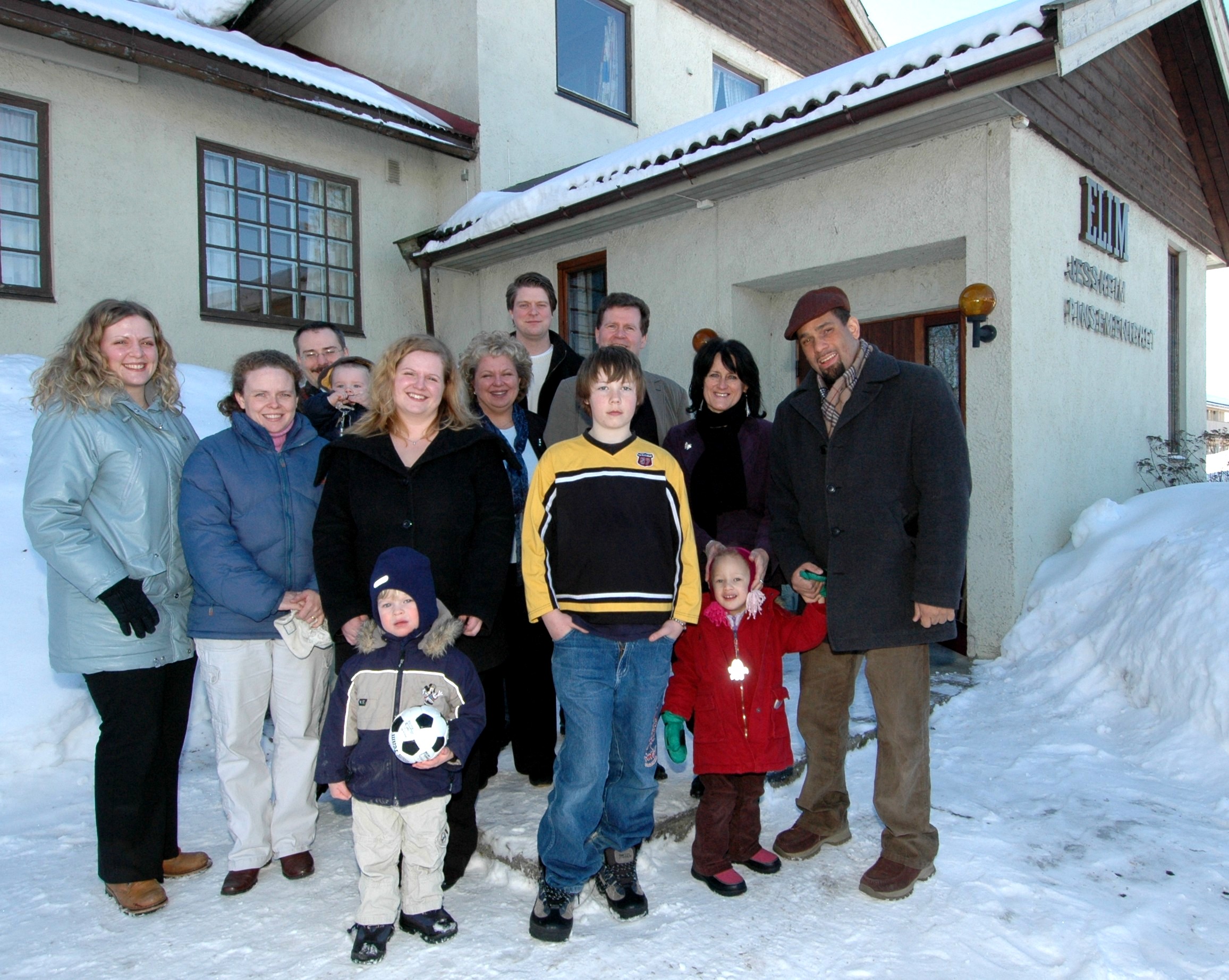 Foto Åsmund Kilde
General Secretary Magnar Mæland led the ceremonial reception of the congregation into the Norwegian Baptist Union. He finished the ceremony by presenting pastors Linda and Terje Aadne with an official register for the church, thereby making Gardermoen International Christian Fellowship the 72nd congregation within the union.
The worship celebration was followed by a party with friends and new fellowship members!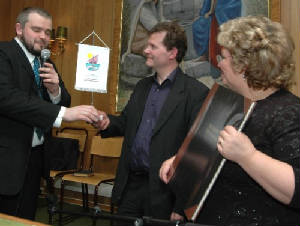 Foto Åsmund Kilde